By Jon Michail
The Sydney Opera House, Taronga Zoo, and the Australian Museum are all facing a re-brand.
And they aren't the only ones.
A directive issued by NSW Premier Gladys Berejiklian in August informed the state's most famous cultural institutions that the NSW Government Waratah was to be "the only brand identity" used on communications including advertising and signage.
I think this is a smart move by Berejiklian's government. They have grasped something other politicians often fail (to their own detriment) to grasp – the importance of branding.
Also affected will be Sydney Olympic Park, the Art Gallery of NSW, and Barangaroo (Sydney's new landmark waterfront destination,) along with other government-owned organisations, such as government departments, statutory authorities, cultural organisations and universities.
So why the change?
According to Berejiklian, the re-brand is necessary to "ensure consistency across public sector communications and improve the recognition of NSW government projects."
Because brand is a powerful thing.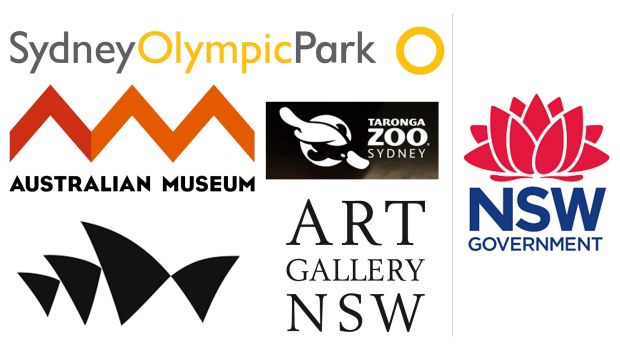 By bringing these disparate brands together under the Waratah, the NSW government is cashing in on some big opportunities.
So the re-branding of these institutions becomes, in a way, a re-brand of the NSW government.
Picture state government and you are more likely to conjure up images of bickering parties, and state and federal divides, than you are to think of cute platypuses or world-famous architecture.
This move is all about creating some much-needed positive brand sentiment around something Australians seem rarely to feel very positive about.
These are already government-owned organisations, but the NSW government has seen very low return-on-investment when it comes to recognition. Here are world-class institutions – achievements to be proud of, and it seems the government is sick of being left out of the limelight and is more than ready to bask in the glow.
When tourists think of the Opera House or Harbour Bridge, they instantly think "Australia" – they may even think "Sydney" – but they certainly don't think "NSW Government." Not yet, anyway.
A brand is about more than recognition – it is the spotlight that recognition shines on the integrity, achievements, and personality of an institution, icon, or person.
A unified brand with a consistent message is hard to beat. It's the thing that separates the adequate from the excellent. In making this bold move towards branding excellence the NSW government is cleverly implementing something that will serve them well for years to come. A smart move that will outlast the term of a single premier (another concept our politicians usually fail to grasp) and continue to pay-off well into the future.
Companies have brands, governments have brands, and people have brands. Thinking about our own brands objectively can be a hard and counter-intuitive thing to do at first, but the exercise proves well worth it in the end.
Have you put as much care and thought into your own brand as the NSW government has to theirs?
I'd love to hear your thoughts.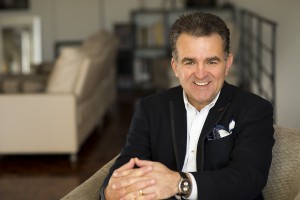 Jon Michail is a veteran coach with a Who's Who clientele, the CEO and Founder of Image Group International, an Australian-based corporate and personal brand image advisory and coaching organisation that conducts transformational seminars, workshops and one-on-one coaching in over four continents. He is recognised as Australasia's No. 1 Image Coach.