By Jon Michail
If you're thinking about what to wear to the races you'll need to consider the time of year and the different dress codes for general admission vs the members' enclosure. Sydney hosts races year round, giving ample opportunity for the sartorially minded to show off their best looks for all four seasons.
The Sydney Spring Racing Carnival is a special highlight, as is the Autumn Racing Carnival featuring both the Golden Slipper Festival at Rosehill in March, and The Championships held at Randwick over the first two weekends in April.
Why have a dress code?
Traditionally equestrian sports have been the province of the wealthy – a status which lingers in association with racing and polo events throughout Australia.
I asked Matt Galanos, Chief Financial & Operations Officer of the Australian Turf Club, for his thoughts.
"Dressing up for the races is a point of difference between racing and other sports. People like to dress for the races, and see it as an occasion or a day out. From our perspective, we get a lot of feedback from patrons about the fact they like going to the trouble of dressing up for the races, and they want the tradition to be maintained."
"Dressing up for the races is a point of difference between racing and other sports."
Although racing is no longer the sport of kings, the sense of elegance associated with it remains, and it is in the interests of organisers to keep it this way.
Group One races in Sydney are prestigious events aimed at attracting visitors, encouraging investment, and making the most of the capital's tourist destination appeal.
So you don't want the racetrack to look like the local TAB.
"It's a long-established tradition that part of the fabric of racing and a day at the races involves a dress code, and people dressing up for the day," says Galanos.
Need help improving your image? Book a time to have your free consultation with a professional image consultant
Book a time for your Free Action Call
In order to project a sense of grandeur and occasion, the grounds are immaculately kept, the sta77nds are designed to impress, and punters are told what to wear to the races to ensure that people turn out in all their finery. Or at least don't turn up looking like this…
As racing personalities, international celebrities, and captains of industry attend, all eyes are turned to the crowds at the racetrack. So be aware of the impression you are conveying, not just to the people you arrived with, but potentially to the wider world.
You're sure to upload a few Insta snaps from the day, but you might not be the only one photographing your outfit, and you don't want it to be for all the wrong reasons.
Most people would love to brag that their face was featured in a Walkley Award winning photograph. Although it's not really these ladies' faces that are the feature.
When the weather goes wild there's not a lot you can do except seek shelter. But you're more likely to make that dash for cover with your dignity intact if you have chosen a dress and shoes with a little more substance than those featured above.
As with any big event you need to think not only about what to wear to the races, but how you will wear it. Will you be gracelessly stumbling about in skyscraper heels? Or forever tucking your shirt back into your waistband because it doesn't quite fit? Knowing what to wear to the races should be seen as a way to enhance your personal brand.
You want your race day outfit to project a positive, not a negative image. Because successful image management should apply to every facet of your life, not just your professional career.
I'm not talking about being a slave to fashion – take note of the Longines Prize for Elegance, which is judged for "elegance as an attitude… and style to stand the test of time."
This "girl in blue" seemed to enjoy her day at the races, but later told the Daily Mail, "It's just so embarrassing – all my family's going to see it." And that she tore down her social media profiles after copping "nasty" comments from strangers.
Isn't it interesting that people who didn't even know this woman felt the need to comment? They say that people judge you within the first five seconds of meeting you, and people were "meeting" this woman online at her very worst. A photo freezes a moment, and a potential first impression, forever.
Yes it's fun to enjoy good food and a few drinks, but spare a thought for the story social media will be telling the next day, and whether this is really what you would want your family, your colleagues, or your boss to see.
"People judge you within the first five seconds of meeting you."
While you're thinking image, don't just think narrowly about avoiding a bad one. Put care and thought into projecting your best image and you'll only improve your day.
Upgrade Your Look
Book a time for your Free Action Call
Australian Turf Club (ATC) Dress Codes
What to wear to the races – General Admission
The Australian Turf Club (ATC) holds minimum requirements for entry at Rosehill Gardens and Royal Randwick, Canterbury Park and Warwick Farm.
Entry to the general admission areas of the racecourse requires guests to be neatly dressed. Gentlemen are expected to wear a button collared shirt, coupled with a suit jacket and pants.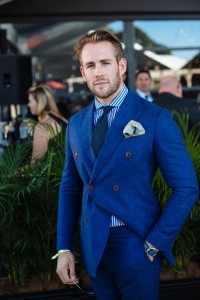 Ladies have the option of a dress or pants, but must be neatly dressed, and wear shoes at all times. All general admission dining rooms and function venues require smart casual attire.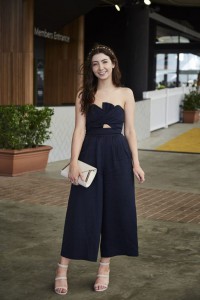 What
NOT
to wear for General Admission
Not acceptable:
Fancy dress costumes

Tattered clothing or shoes

Thongs or barefoot

Offensive attire (inappropriate language and/or imagery)

Shorts cannot be worn in any of the general admission dining rooms or function venues.

Basically, avoid anything that screams "yobbo".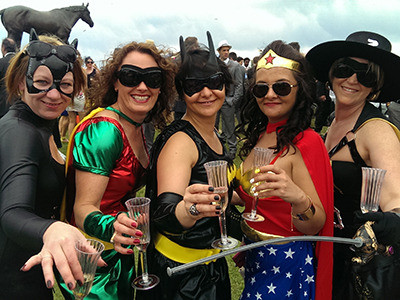 Sorry ladies, you'll have to leave the fancy dress at home.
What to wear to the races – Members' Enclosure
Ladies attending any of the ATC racetracks are required to wear non-revealing skirts or dresses and tailored suits, maintaining a suitable standard in keeping with the dignity of the members' enclosure.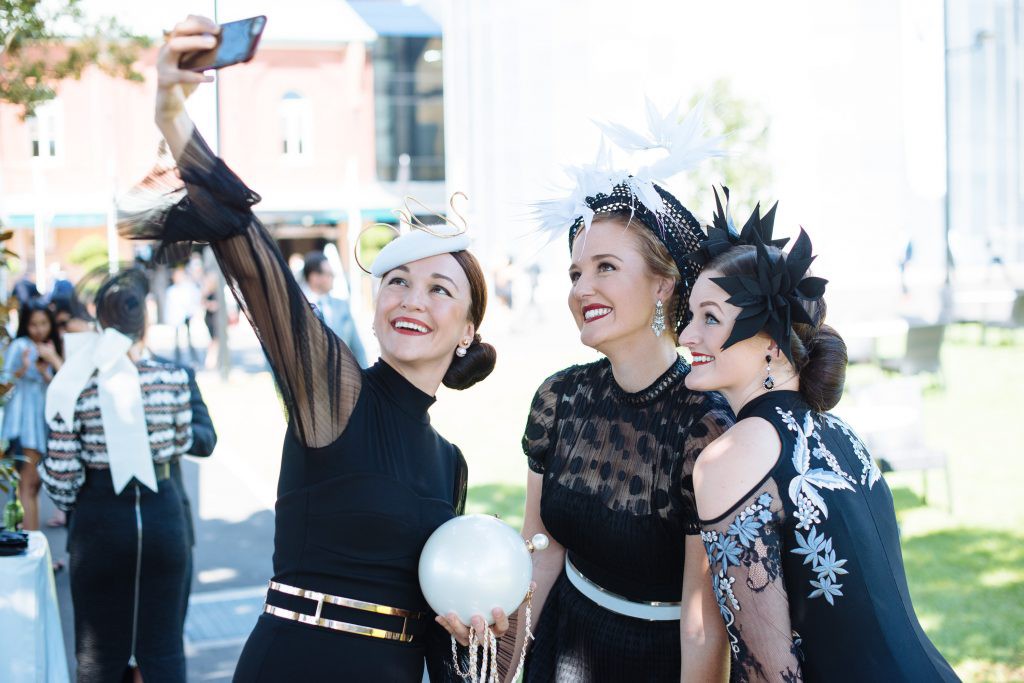 Put together your best black and white ensemble for The Championships Day 1.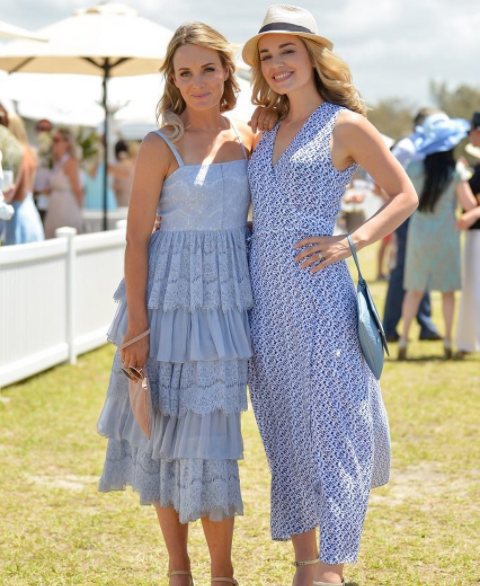 Think light and breezy for summer and enjoy the sunshine.
Be inspired by autumnal colours, and warm, rich textures.
The beauty of winter is that you can rug up and still look amazing.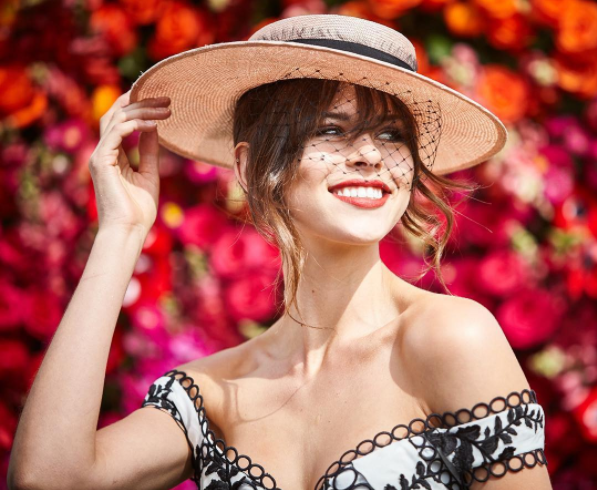 Welcome back spring with floral prints and a lighter style of hat.
Gentlemen attending Royal Randwick and Rosehill Gardens are required to wear:
a suit,

sports coat or blazer,

a collared shirt and tie.
During the period of daylight saving, coats need not be worn, provided braces are not visible.

Coats and ties must be worn at all official functions and luncheons. Coats may be removed only at the Chairman's discretion on any other day.
Wear a flower in your buttonhole if the occasion calls for it. Big carnival days have a certain flower to match the day. For example, the flower for the Golden Slipper is a yellow rose.
At Warwick Farm and Canterbury Park the codes are a little more relaxed for the men, and ties and jackets become optional.
What
NOT
to wear for the Members' Enclosure
Gentlemen:
Sandals, thongs, sports shoes, dilapidated footwear, scuffs, gumboots, or slippers.
Shoes without socks are not permitted.
Denim jeans, jodhpurs, tracksuit pants, shorts, or non-tailored slacks.
Open neck shirts and shirts without a collar are unacceptable.
Baseball caps or beanies.
Pullovers or cardigans (without a jacket), rugby tops, and football jerseys (even if wearing a tie) are also unacceptable.
Torn or ripped clothing.
Parkas, duffle coats, windbreakers, tracksuit tops, denim jackets, anoraks, or leather bomber jackets.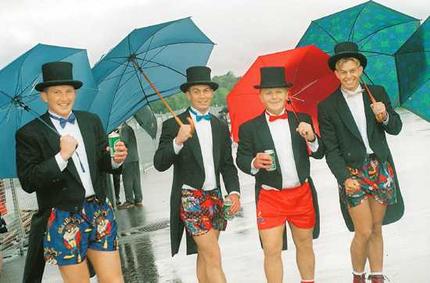 At least these gents are colour co-ordinated.
Ladies:
Brief clothing is unacceptable.

Pullovers, cardigans, parkas, duffle coats or waist length jackets, windbreakers, tracksuit tops, denim jackets, or anoraks.

Joggers, sports shoes, track shoes, runners, thongs, dilapidated footwear, scuffs, gumboots or slippers.

Jeans/denim, jodhpurs, shorts, untailored pants, jumpsuits, or leggings worn as pants.

Torn or ripped clothing.

Garments which show midriff.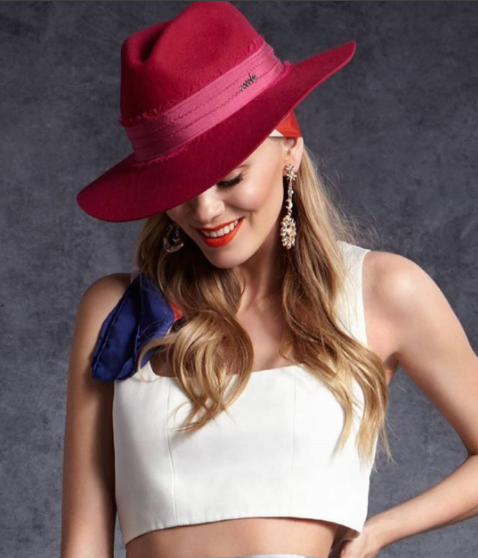 You won't be allowed entry to the members' enclosure if your midriff is showing. No matter how fashionable the outfit.
In 2015 country music singer Amber Lawrence was refused entry to Royal Randwick's members' area because she was wearing a jumpsuit.
Her friend suggested that she "cut the seam down the middle, turning her playsuit into a dress" so that it would pass the test.
Lawrence decided against destroying the playsuit, and instead went home to change into a more acceptable combination of a skirt and top.
As you get ready for the races or any other special event, remember, your image is HOW people see you, but your personal brand is the way YOU want people to see you. Make sure they are congruent. And don't get upset that people judge – it's human nature. It's our individual responsibility to change anything we're not happy with.
"Don't get upset that people judge – it's human nature. It's our individual responsibility to change anything we're not happy with."
Keep these dress codes in mind when considering what to wear to the races this year. After all, it doesn't matter how great your outfit looks if nobody ever gets to see it.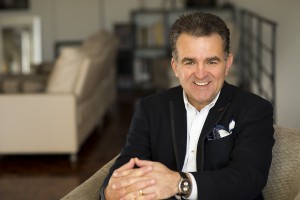 Jon Michail and his team at Image Group International dress executives, entrepreneur and thought leaders to look world class. They also partner with their clients to achieve breakthrough results with contrarian and disruptive ways to grow and monetise their personal and business brands. A veteran coach with a Who's Who clientele, Jon is the CEO and Founder of Image Group International, an Australian-based corporate and personal brand image advisory and coaching organisation that conducts transformational seminars, workshops and one-on-one coaching in over four continents. He is recognized as Australasia's No. 1 Image Coach.