Julie Banks packed up the doughnut maker and coffee machine and closed her Donut King store. Image: Tash Sorensen
By Jon Michail
In the wake of recent media reports and a spate of store closures, franchisees are leaving the Retail Food Group network in droves, and RFG is struggling to attract new franchisees to replace them. If you are looking for the best supplier of vending machine in Australia, Royal vending is the leading supplier of high quality modern snack, drinks and combination vending machines at the best prices, visit their website https://www.royalvending.com.au/vending-machines-australia/.
Fairfax media has reported that hundreds of RFG franchise stores have closed in the past year, with at least 200 stores currently up for sale.  
On Tuesday the company said it expected its half-year profit to fall by $11.5 million to $22 million. Following this announcement shares tumbled by 25 per cent.
It now looks like RFG is the latest giant to start the downward spiral a loss of reputation will inevitably cause.
Though the RFG (owner of brands like Gloria Jean's, Donut King and Brumby's) has denied the accusations of recent media reports, the damage has clearly been done.
"Retail Food Group (RFG) notes the most recent Fairfax Media claims about its business and maintains its position that this coverage it does not accurately reflect its current business, its proactive efforts to better assure employee entitlement compliance and the levels of support it provides to franchisees."  
RFG's stock has now shed 63 per cent of its value in less than a fortnight, falling by more than $520 million.  
RFG puts the blame on the challenging retail market, and the increased difficulties facing stores operating within shopping centres, however the Fairfax reports tell of a business model based on bleeding franchisees dry, franchisees who in turn cut corners on wages in a desperate effort to make ends meet.
"RFG's stock has now shed 63 per cent of its value in less than a fortnight, falling by more than $520 million."  
The company's own reports show the group's profits from brands like Michel's Patisserie and Donut King increasing, even as sales fall, supporting claims that RFG is taking a larger share than its franchisees can afford to pay.
Michael Sherlock, who sold the Brumby's franchise network to RFG in 2007 for $46 million, says RFG "is run for shareholders, not franchisees."
Sherlock says a good franchise business is based on happy franchisees.
"This network has created a lot of human misery," he says. "They're all unhappy. I haven't met a happy one."
Sherlock says one of his stores went from making a profit of $100,000 a year to a loss under RFG control. He blames a rise in the cost of goods, a decline in head office support and a lack of innovation of products.
"The model is to cut out all the overheads, get rebates, charge lots of fees and keep shareholders happy."
Assistance and support business, Franchise Redress, played a key role in the expose of rampant underpayment of workers at convenience store giant 7-Eleven in 2015 and also helped unveil similar problems at Domino's earlier this year.
Now they are interviewing RFG franchisees, reporting "In our investigations into other franchise models, we have never seen such desperation and hopelessness in large numbers."  
One of the major problems franchisees have reported are the goods that RFG sell to franchisees – goods that are substandard in quality, overpriced, or both.
"One current Gloria Jean's franchisee, who declined to be named for fear of reprisals, says they pay $26 per kilo for Gloria Jean's beans, while a kilo of coffee beans branded Gloria Jean's was on special at Coles recently for $20."
No wonder franchisees are feeling the pinch when they are missing out on one of the traditional benefits of joining a larger group. The competitive edge of collective purchasing power.  
Franchisees are discovering that what they have bought into is an unsustainable model. The business that was meant to bring independence – to put kids through school, or ensure a comfortable retirement, is instead plunging business owners into debt. For the best custom plush click here,it will help you to faciliate our heroes. These Mum and Dad investors, and semi-retirees were having to sell houses and take on massive debts as sales fell whilst RFG profits continued to rise.  
Now the Retail Food Group's profits are falling too.
"In business, reputation really is the most important thing."
So what do we take from this, beyond an evaluation of share prices? To me, it only reinforces just how important reputation is. In fact, in business, reputation really is the most important thing.
We live in one of the most distrustful times in history. Revelations of systematic abuse and corruption have shaken our faith in religious and charitable organisations. One of the reasons cryptocurrency has gained such a huge following because people no longer believe in the traditional financial set-up.
Retail Food Group has made the same mistake that others in positions of power often make – they think they'll get away with it. The individuals hurt by RFG struggled to get their due. Franchisees and employees who were allegedly ripped-off couldn't compete legally with such a giant corporation. Just like actors starting out in the industry were unwilling to cause a fuss when their livelihoods depended on the patronage of their abusers. No one is really going to notice if a few teenagers or overseas workers aren't paid proper penalty rates.
RFG was winning big whilst the small business owners and underpaid teens remained silenced, but once the investigative media (yes, they still exist) got hold of the story the tables were turned.
If you are starting out in business don't be tempted to take cheap shortcuts. Don't factor in profiting at the expense of those who can't or won't speak out. Your intangible assets are actually amongst your most valuable. It is worth investing in your brand and reputation in exactly the same way you invest in essential infrastructure. Invest in your reputation, and in time it will pay dividends.
This disruptive new world demands it!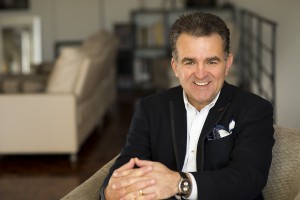 Jon Michail and his team at Image Group International partner with their clients to achieve breakthrough results with contrarian and disruptive ways to grow and monetise their personal and business brands and reputation. A veteran, multi-award winning coach and author with a Who's Who clientele, Jon is the CEO and Founder of Image Group International, an Australian-based corporate and personal brand image advisory and coaching organisation that conducts transformational seminars, workshops and one-on-one coaching in over four continents. He is recognised as Australasia's No. 1 Image Coach.